The Renal Association's Patient Information Sub-committee aims to develop and maintain a high quality patient information resource for use by kidney doctors, patients, families and carers in the UK. The work is carried out in partnership with Kidney Care UK, the UK's leading kidney patient support charity.
Current Activity
More updates coming soon.
Patient Information Leaflets
Online versions of the current leaflets can be found below. Printable versions are also available. Please feel free to download and use the leaflets in your Unit. You can even add your Trusts logo if you would like to personalise the leaflets. To order printed copies for your unit please contact Kidney Care UK – info@kidneycareuk.org
Acute kidney injury – with thanks to the Think Kidneys team
A healthy diet and lifestyle for your kidneys – written by the Renal Nutrition Group
Cancer risk in patients with kidney disease
Capacity and decision making in chronic kidney disease – with thanks to the Renal and Palliative Care teams at the Royal Free Hospital, London
Dealing with a diagnosis of kidney disease
Fluid balance – written by the Renal Nutrition Group
Fluid balance – Welsh – with thanks to the Translation Service at Betsi Cadwaladr University Health Board
Frequently asked questions about kidney transplantation
Haemodialysis access with an arteriovenous fistula – with thanks to the Vascular Access Society of Britain and Ireland (VASBI) 
Having a healthy sex life when you have chronic kidney disease
High potassium levels (hyperkalaemia) and kidney disease
How can a renal dietitian help me? – written by the Renal Nutrition Group
Itching and Chronic Kidney Disease.
Lowering your potassium levels – written by the Renal Nutrition Group
Medicines commonly taken by people after a transplant or with an autoimmune disease
Medicines for anaemia and mineral bone disease
Medicines for chronic kidney disease
Medicines for high blood pressure
Medicines for people having dialysis
Pregnancy and chronic kidney disease – written by the pregnancy and CKD rare disease group
Removing your temporary haemodialysis catheter (vascath)
Sexual health and contraception when you have chronic kidney disease
Summary leaflet – aimed at healthcare professionals to highlight the different resources available via Kidney Care UK
Patient Editorial Board
The Renal Association/Kidney Care UK Patient Editorial Board are a vital component of the Patient Information Leaflet project. Their remit is to:
Review draft leaflets
Provide suggestions for future topics
Raise awareness of the project among fellow kidney patients
The expertise of the following individuals is gratefully acknowledged:
Sue Lyon
Keith Pennington
Clinical Sub-Committee Membership
Matt Bottomley, Renal Registrar
Paul Bristow, Kidney Care UK Director of Marketing and Communication
Wendy Brown, Renal Nursing specialist
Melanie Dillon, Kidney Care UK Patient Information Coordinator
Jan Dudley, Vice Chair & Paediatric Nephrologist
Katie Durman, Renal Dietitian
Fiona Duthie, Renal Registrar
Louise Hankinson, Clinical Psychologist
Ian Logan, Consultant Nephrologist
Fiona Loud, Kidney Care UK Policy Director
Lauren Mercer, Kidney Care UK Marketing & Communications Officer
Clare Morlidge, Renal Pharmacist
Alexandra Rankin, Adult Consultant Nephrologist
Rebecca Suckling Chair & Adult Consultant Nephrologist
Ros Tibbles, Service Improvement Nurse
Liz Wallin, Renal Registrar
Jayne Woodhouse, Advanced Nurse Practitioner
Renal Unit Authors & Reviewers
The expertise of the following individuals is gratefully acknowledged:
Sumoyee Basu, Renal Registrar, Guy's  &  St Thomas' NHS Foundation Trust
Anna Forbes, Renal SpR, Frimley Park
Keith Gillis, Renal Registrar, Queen Elizabeth University Hospital, Glasgow
Gerald Glancey, Consultant Nephrologist, Ipswich Hospital NHS Trust
Rachel Hilton, Consultant Nephrologist, Guy's  &  St Thomas' NHS Foundation Trust
Tasnim Momoniat, Renal Registrar, Bradford
Jonathan Murray, Consultant Nephrologist, South Tees NHS Foundation Trust
Hugh Rayner, Consultant Nephrologist, Birmingham Heartlands Hospital,
Wendy Robinson, Specialist Senior Renal Social Worker, Hull
Tracey Salter, Consultant Nephrologist, Epsom and St. Helier University Hospitals
Contacts
Melanie Dillon, Kidney Care UK Patient Information Coordinator – Melanie.Dillon@kidneycareuk.org
Documentation
Information Standard
The Information Standard Scheme came to an end on the 31st July 2019. This information is for reference only.
The process for producing patient information on this site is accredited by the  Information Standard. This highlights our commitment to produce high-quality, evidence-based information for both patients and clinicians.
The Patient Information Committee shall hold responsibility for the accuracy of the information they publish and neither the Scheme Operator nor the Scheme Owner shall have any responsibility whatsoever for costs, losses or direct or indirect damages or costs arising from inaccuracy of information or omissions in information published on this website on behalf of the Patient Information
Further details can be found in our Information Standard Principles, the Patient Information Protocol and the Renal Association's Information Production System, which explains the review process that each leaflet goes through before it is published.
In order to maintain relevance and ensure accuracy, the information on this site will be reviewed every year, with amendments and updates made as required.
Additional Sources of Information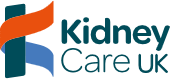 Kidney Care UK (formerly known as The British Kidney Patient Association) was established in 1975 and works to improve the quality of life for adults and children with kidney disease. Kidney Care UK provides information and advice. They also give grants to help patients and families with kidney disease for the purpose of covering the costs of domestic bills, hospital travel, education and holidays during times of financial hardship. Kidney Care UK also gives financial support to kidney units throughout the UK to help improve kidney services and patient care.
 InfoKid provides information for parents and carers about kidney conditions in babies, children and young people. They provide information about conditions, tests, treatments and supporting information – on screen or in downloadable leaflets.
RareRenal provides patient and clinician information on rare kidney diseases that are eligible for inclusion in the RaDaR rare disease registry. The site also contains information about nationally appointed expert groups (Rare Disease Groups; RDGs) and advertises patient information days and social media groups concerned with rare kidney diseases.
Think Kidneys increases awareness of the prevention, detection and treatment of acute kidney injury(AKI) for health and care professionals. Their website includes information for patients and members of the public.