The Patient Information Sub-committee aims to develop and maintain a high quality patient information resource for use by kidney doctors, patients, families and carers in the UK. The work is carried out in partnership with Kidney Care UK
Current Activity
The first round of leaflets have now been published – see below. This includes a leaflet on Pregnancy and Chronic Kidney Disease to tie in with 2018's World Kidney Day theme of Kidney Disease and Women's Health.
Several further leaflets are currently in progress, including those on Commonly Used Drugs, Myth Busters and Mental Health.
Suggests for future topics are welcome. See below for contact details.
Patient Information Leaflets
Online versions of the current leaflets can be found below. Printable versions are available from Melanie.Dillon@RenalRegistry.nhs.uk
A Healthy Diet and Lifestyle for Your Kidneys
Fluid Balance – written by the Renal Nutrition Group
Pregnancy and Chronic Kidney Disease – written by the Pregnancy and CKD Rare Disease Group
Patient Editorial Board
The Renal Association/Kidney Care UK Patient Editorial Board are a vital component of the Patient Information Leaflet project. Their remit is to:
Review draft leaflets
Provide suggestions for future topics
Raise awareness of the project among fellow kidney patients
The expertise of the following individuals is gratefully acknowledged:
Clinical Sub-Committee Membership
Matt Bottomley, Renal Registrar
Paul Bristow, Kidney Care UK Director of Marketing and Communication
Claire Brooker, Renal Deititian
Wendy Brown, Renal Nursing specialist
Clare Castledine, Adult Consultant Nephrologist
Melanie Dillon, Secretariat and Administration Support
Jan Dudley, Vice Chair & Paediatric Nephrologist
Fiona Duthie, Renal Registrar
Nevine El-Sherbini, Renal Deititian
Louise Hankinson, Clinical Psychologist
Fiona Loud, Kidney Care UK Policy Director
Clare Morlidge, Renal Pharmacist
Alexandra Rankin, Adult Consultant Nephrologist
Rebecca Suckling Chair & Adult Consultant Nephrologist
Liz Wallin, Renal Registrar
Harriet Williams, Renal Deititian
Renal Unit Reviewers
The expertise of the following individuals is gratefully acknowledged:
Gerald Glancey, Consultant Nephrologist, Ipswich Hospital NHS Trust
Rachel Hilton, Consultant Nephrologist, Guy's  &  St Thomas' NHS Foundation Trust
Jonathan Murray, Consultant Nephrologist, South Tees NHS Foundation Trust
Contacts
Melanie Dillon – Operations Manager – Melanie.Dillon@renalregistry.nhs.uk
Documentation
Terms of Reference  – this is currently being revised
Additional Sources of Information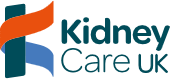 Kidney Care UK (formerly known as The British Kidney Patient Association) was established in 1975 and works to improve the quality of life for adults and children with kidney disease. Kidney Care UK provides information and advice. They also give grants to help patients and families with kidney disease for the purpose of covering the costs of domestic bills, hospital travel, education and holidays during times of financial hardship. Kidney Care UK also gives financial support to kidney units throughout the UK to help improve kidney services and patient care.
 InfoKid provides information for parents and carers about kidney conditions in babies, children and young people. They provide information about conditions, tests, treatments and supporting information – on screen or in downloadable leaflets.
RareRenal provides patient and clinician information on rare kidney diseases that are eligible for inclusion in the RaDaR rare disease registry. The site also contains information about nationally appointed expert groups (Rare Disease Groups; RDGs) and advertises patient information days and social media groups concerned with rare kidney diseases.
Think Kidneys increases awareness of the prevention, detection and treatment of acute kidney injury(AKI) for health and care professionals. Their website includes information for patients and members of the public.